Great drama and sudden death at the last day of the 2017 Swedish Invitational at Bokskogen Golfclub, when George Lee Groves and Christian Ström won!
The morning started with a slight drizzle and kept the players on their toes. The leader ballsplayed very stable and they followed each other hole by hole. Stefan Mörkholt kept his lead with 5 shotsuntil he arrived at 11th, a quadruple by Stefan changed the whole chase. Both George Lee Groves and Johan Kammerstad got revived. When arriving at the 18th, George and Stefan was even, but a great par by George and a bogey by Stefan ended a great leader ball on the 18th green. George shot a 73 (+2), the final round. For the sixth time the Swedish Invitational got a new champion, George Lee Groves who was very moved and thanked everybody for his first visit in Sweden.
Niclas Viktor, FIFH own player from Malmö came in 5th place.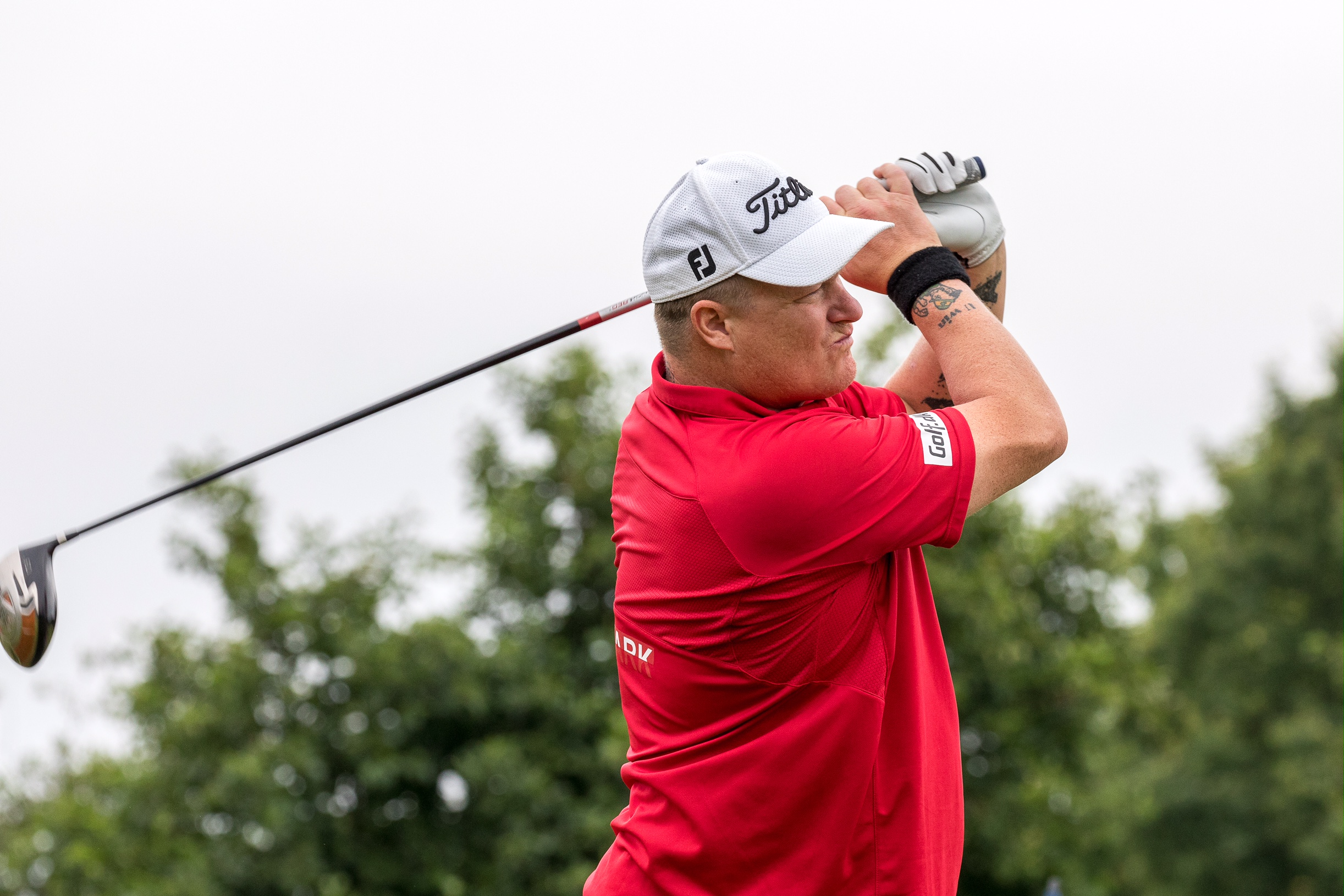 In Category 2, there was a change in the top during the whole round. Danish Christian Ström mixed with great play and some mistakes. The Swedes Felix Norrman, Jesper Gutke and Matilda Jonsson all was mixed at the top and all four had a chance to win until the last holes.It ended with a tie after 54 holes with Christian Ström and Jesper Gutke, with Matilda and Felix one shot behind. That meant a sudden death on the 18th hole for Christian and Jesper, none of them had ever done this before. Both players were very nervous as it was noticed on the tee shots, since both seemed to go out of bounds. Christian Ström found his ball and that sealed the win after a bogey.
The competition was praised by the players and they came from 11 countries and for the first time the tournament had a mix with both category 1 and 2 players.The Bokskogen President Peter Kollertsaid goodbye and welcome everybody back. Bokskogen GC and FIFH has started preparations for the next time.
Results after three rounds:
Category 1
1.
George Lee Groves, England
​
225
2.
Stefan Mörkholt,
De
nmark
​
226
3.
Johan Kammerstad, Sweden
​
228
Category 2
1.
Christian Ström
,
De
nmark
​
249
2.
Jesper Gutke, S
weden
​
249 playoff
3.
Matilda Jonsson
, Sweden
​
250
Photographers Pär-Martin Hedberg and Leif Öst